president's message
Happy Summer to All!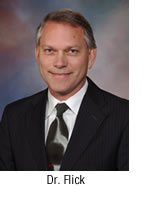 By Randall Flick, MD, MPH, FAAP
SPA President
Mayo Clinic
Rochester, MN

As the summer progresses into fall with the back-to-school rush, we begin to think of the upcoming Annual Meeting in Boston.  Boston is a great new location for us and the ASA.  Dan Roke and his team, Justin Lockman and Katherine Keech have put together a fabulous program all under the watchful eye of Vice-President and Chair of the Education Committee, Kirk Lalwani. 
Don't miss the tour of the Ether Dome and the evening reception at the New England Aquarium.  It should be a great evening with your favorite friends, colleagues and marine life.
Following the fall meeting, we will be heading into the strategic planning process to help guide the organization through the next several years.  Bill Greeley has kindly agreed to lead that process for the society beginning early next year.  We look forward to gathering input from as many individuals as possible to ensure the process clearly reflects the goals and interests of the membership.  Please consider how the society can better serve you, our members, and most importantly, how we can advance our mission of caring for children.
As a society we remain strong.  Membership has grown to 3,367, and our most recent meeting in Austin, for the first time ever, attracted more than 1,200 attendees. We continue to expand our reach through the addition of sections and special interest groups.  Thanks to you, we are financially well positioned for the future with a strong investment portfolio that has allowed us to begin funding research for quality proposals and will allow us to consider how we, as a society, may increase our impact into the future. 
Later this fall the presidents of many of the world's largest societies will have their first meeting in conjunction with the European Society of Pediatric Anesthesiologists in Glasgow, Scotland.  Among the topics for discussion is planning for the second International Assembly for Pediatric Anesthesia.  The theme of this second IAPA is "Excellence has no borders". The meeting is planned for Brussels in 2018. Watch for the official announcement so that you can make the trip to Belgium.
As always, thank you so much for all you do for the society.  Enjoy the rest of the summer and see you in the fall.