president's message
Taking Advocacy to the Next Level: Michigan pediatrician brings to light the Flint water crisis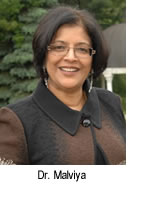 By Shobha Malviya, MD, FAAP
SPA President
University of Michigan
Ann Arbor, MI

Greetings from Michigan!  Each day, all of us go to work with the intent of providing the best possible care to the children entrusted to us. Frequently, we find ourselves advocating for our little patients, whether it is obtaining insurance approval for a necessary test or procedure, discussing the best treatment options with parents and helping them make the most informed choice, or ensuring safe practice by all members of the team. 
We do our bit every single day, yet one Michigan physician, Dr. Mona Hanna-Attisha, Director of the Pediatric Residency Program at Hurley Medical Center in Flint, went above and beyond to protect the children of Flint from water contaminated with lead, a known potent neurotoxin.  In response to complaints from residents that the water appeared discolored and tasted and smelled bad, Hanna-Attisha reviewed lead levels in children before and after Flint's water supply source was switched from Lake Huron to the Flint River. 
She found a 2-3 fold increase in prevalence of infants with high blood levels following the switch in water sources. Hanna-Attisha not only spoke up and released her results at a press conference; she stood her ground amidst pushback and harsh criticism from leaders of Michigan's Department of Environmental Quality amongst other city and state officials.
An important part of our work as pediatric anesthesiologists individually, at the institutional and national society level is our role in pediatric advocacy.  Hanna-Attisha's leadership in the Flint Water Crisis highlights the importance of speaking up when we identify a problem regardless of its magnitude, standing our ground and driving the necessary interventions.
Our upcoming meeting at the Broadmoor in Colorado Springs promises to be a huge success. The program is packed with topics that are highly relevant to our practice covered by renowned experts; and the venue is gorgeous.  An important highlight of this year's program will be the presentation of the Robert M. Smith Award to Dr. Lynn Maxwell from Children's Hospital of Philadelphia for her selfless and dedicated service to our field. 
Please avail yourselves of the early registration fee that will increase on March 2, 2016 and while registering, consider signing up for a workshop or a PBLD in a subject of your choice. Lastly, think about completing your MOCA requirements all at once at the newly added MOCA simulation course.  For members who have already registered for the meeting, it is easy to add on the MOCA simulation course.  For more information or for any assistance required with registration please email Kim Battle at kim@societyhq.com
Our annual meeting will be held in Chicago on October 21st 2016. The meeting program has been finalized by the planning committee including Christina Diaz (program chair), Randy Flick (Education Committee chair), Daniel Roke (program co-chair), Debnath Chatterjee and Kim Battle.  I am particularly excited to announce that the SPA Myron Yaster Lifetime Achievement Award will be presented to Dr. Aubrey Maze from Valley Anesthesiology Consultants for his contributions to the SPA and to our specialty. Please save the date and join me in Chicago to congratulate Dr. Maze in person.
In closing, I would like to invite your comments and concerns on the work we are doing and ideas of how SPA leadership can better serve your professional needs.  Please consider joining our continually expanding initiatives aimed at improving our services to children. Feel free to email me at smalviya@umich.edu or via kim@societyhq.com if I can facilitate your involvement in our work.
I look forward to seeing many of you in Colorado and I wish you all a wonderful start to the spring season.