president's message
Nearing the End of an Amazing Journey!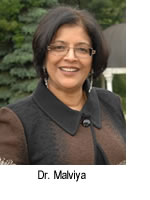 By Shobha Malviya, MD, FAAP
SPA President
University of Michigan
Ann Arbor, MI

Greetings to my SPA family! As my term as your president approaches completion, I have been reflecting on the tremendous advances in our specialty since the Society's inception in 1986.  During my SPA tenure, I have been impressed by how much can be accomplished when leaders and at large members of an organization all come to the table with a single unified goal - improving the care for children around the world. My involvement with SPA has been an enriching experience; I have formed long-lasting friendships, learned valuable lessons from giants in our field and had the opportunity to participate in and drive several important initiatives.
Education
The increasing attendance at our live meetings is a testament to the growing quality of the educational content presented. This is due to the tireless efforts of the education and planning committees and program chairs, and the feedback provided by our members. Our meetings are packed with state of the art educational offerings including simulation courses with MOCA credit, workshops, lectures and PBLDs.  However, for those members who are unable to travel to a meeting, we have introduced an online course - Intensive Review of Pediatric Anesthesia (IRPA) that has been very well received. 
Also, in partnership with the ASA, we have made available the Self-Assessment Module-Pediatrics (SAM-PEDs), a self-study CME program.  This program provides 30 MOCA CME credits and allows participants to evaluate their understanding of pediatric anesthesia topics and develop a strategy for filling in their knowledge gaps. Please avail yourselves of the member discounted price by registering at http://www.asahq.org/shop-asa/detail?productId=717466. Finally, plans are underway to make podcasts of our live meetings available for purchase. Many of these changes have been driven by your suggestions; please continue to provide us input on how we can best serve your educational needs.
Research
Earlier in 2016, we were proud to disburse our first young investigator grants to Nick Dalesio, Irfan Kathiriya and Rajeev Subramanyam. These bright young members will present their work at our spring meeting in Austin.  Our second round of proposals is currently under consideration by our Grants Review Committee; the names of successful applicants will be announced in early November.  These grants are funded by the Patient Safety, Education and Research Fund (PSERF). The research committee also continues to review increasing numbers of abstracts and carefully select those with the most scientific merit and greatest interest to our members.
Quality and Safety
In line with our quality and safety mission, our opioid guideline work group is making final edits on a clinical practice guideline pertaining to the use of opioids in children during the perioperative period.  Many of the practice guidelines to date had been developed by task forces with only one or two representatives from our specialty. This is an important first step for our society not only to promote the safety of children, but also to allow us to govern our own practice and become the voice of our specialty.
Our Quality and Safety Committee collaborated with Anesthesia Quality Institute (AQI) in defining quality parameters for children.  These will be incorporated in the data dictionary used by the National Anesthesia Clinical Outcomes Registry (NACOR). The committee is currently developing simulation scenarios for each of the events on the pedi-crisis checklists.  Upcoming activities include development of a consensus statement for discharge criteria in neonates, infants and children undergoing outpatient surgery.
Finally, our two subsection societies within SPA, Congenital Cardiac Anesthesia Society (CCAS) and Society for Pediatric Pain Medicine (SPPM) continue to flourish and offer highly specialized educational content and research to inform our practice in these areas.  The Pediatric Anesthesia Leadership Council (PALC) provides a forum for leaders in pediatric anesthesiology to exchange ideas and experience. The Pediatric Anesthesia Program Directors Association (PAPDA) is engaged in developing goals and objectives for the fellowship and issues related to the fellowship NRMP.
Databases, Special Interest Groups
Our database groups (Wake Up Safe, Pediatric Regional Anesthesia Network, Pediatric Difficult Intubation Collaborative, Pediatric Craniofacial Collaborative Group, Pediatric Liver and Intestinal Transplant, Society for Pediatric Anesthesia Improvement Network) continue to increase the number of participating institutions, publish reports in leading journals and submit research proposals to secure independent funding for research and quality improvement activities. 
I would also like to announce the formation of two new Special Interest Groups: Pediatric Perioperative Surgical Home SIG led by Vidya Raman (vidya.raman@nationwidechildrens.org) and the Pediatric Critical Care Medicine SIG led by Tim Welch (mbwelch@mac.com). Additionally, to engage the trainees who are pursuing careers in pediatric anesthesia, we now have the SPA Pediatric Anesthesia Trainee Group led by Sean Barnes (sbarne21@jhmi.edu).  Please get in touch with these individuals if you have an interest in the work of these groups.
Advocacy
An important part of our work as pediatric anesthesiologists individually, at the institutional and national society level is our role in pediatric advocacy. SPA has partnered with organizations including ASA, AAP, SmartTots and FDA in advocating for important issues related to the quality and safety of care we provide to children. SPA members and leaders participate in committees at all these organizations. Last week, I had the opportunity to make a statement on behalf of SPA, SPPM, ASA and ASRA on establishing the safety and efficacy of opioids at the FDA advisory committee on Opioids in Children.
International Collaborations
SPA has truly become a global society! Our third SPA sponsored fellow at the University of Nairobi, Dr. Singatiya Stella Chikumbanje from Malawi, is completing her training and will undoubtedly bring much needed expertise to the care of children is this underserved area. We are currently participating in the Global Initiative for Children's Surgery (GICS), a program intended to improve the quality of surgical care for more than three billion children globally. The goal of GICS is to develop and support action plans developed by on-the-ground providers of surgical care to ensure that all the world's children have access to quality surgical care. Other international collaborations have included our joint meetings with the European Society of Pediatric Anesthesia in 2013 and with the Association of Pediatric Anesthetists of Great Britain and Ireland in 2015.
Board of Directors
Congratulations to our newly elected leaders. Randy Flick will take on the role as your new President at the end of our meeting in October. Randy brings a tremendous wealth of leadership experience at his institution as well as other national organizations. Kirk Lalwani will be the President-Elect, Nina Deutsch the Secretary/Treasurer, and John Fiadjoe, Sean Flack, Jennifer Lee and Peggy McNaull will join the Board of Directors. I look forward to your collective contributions to our ongoing work. I would like to thank board members completing their terms – Wendy Binstock, Randy Clark, Joe Cravero and Mary Ellen McCann -  for their leadership and hard work.
In closing, I would like to thank you all for giving me the opportunity to be your President. The past two years have been some of the most challenging and rewarding of my career. I am humbled by all that we have been able to achieve together. All this work would not have occurred without the selfless dedication and vision of our committee members, officers and board of directors as well as the engagement of our membership in SPA activities. I thank you all for your support and for the opportunity to lead this incredible organization. 
Thanks are also due to the entire Ruggles management team and specifically to Stewart Hinckley and Kim Battle for their invaluable support. I look forward to continuing my work with the SPA as Immediate Past President and look forward to watching our society and subspecialty continue to flourish and achieve new heights.