from the editor
Meeting Reviews and Candidate Bios Highlight This Edition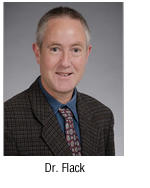 By Sean Flack, MBChB, FCA
SPA News Editor
Warm spring greetings to everyone. Welcome to this jam-packed edition of SPA News; evidence that your society is busy and its members are active. This is the first edition following our wonderfully well organized and equally well attended winter SPA-AAP meeting in Phoenix. The venue was superb, the weather perfect and the program both stimulating and educational. Congratulations to Dr. Peggy McNaull and her organizing committee for their flawless planning and execution. Well done to the East Coasters who scrambled to make the meeting ahead of the storms that affected flights from many cities. If you did miss the meeting, the meeting reviews in this newsletter will help catch you up on what was presented.
Very importantly, it's SPA board election time. Immediate Past President, Dr. Shobha Malviya and the Nominating Committee have identified a strong slate of candidates. Please read their biographies and cast your votes when the election begins in July!
In October, Dr. Linda Mason will become the first pediatric anesthesiologist elected President of the American Society of Anesthesiologists. In this newsletter, Dr. Mason has summarized the work ASA is pursuing and the prominent role the subject of anesthetic neurotoxicity will have at this year's annual ASA conference.
Dr. Raeford Brown reports on the many activities of the Section on Anesthesiology, the American Academy of Pediatrics.
Read about the Safer Anaesthesia from Education ("SAFE") training course, SAFE Paeds. SPA members are actively involved in establishing and running thee courses. Also, SPA has committed funds towards supporting this excellent work.
Members in the news include the afore-mentioned Dr. McNaull, recently elected Associate Chief Medical Officer for Quality and Safety, University of North Carolina Hospitals. Congratulations Peggy! Also, Dr. Connie Monitto, SPA communications committee member and regular newsletter contributor, penned an article "Opioids Spare Children from Severe Pain, but Leftovers May Fuel the Opioid Epidemic" published in U.S. News and World Report.
Summer is always a busy time for pediatric operating rooms. I hope that in the midst of the summer surge, you have time to enjoy the sunshine and to spend some time with friends and family.