from the editor
2018 is Off to an Eventful Start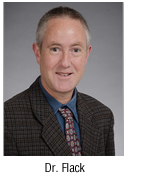 By Sean Flack, MBChB, FCA
SPA News Editor
I hope 2018 is proving to be a rewarding and fulfilling year for you. It has certainly been eventful already, has it not? I am sure we were all relieved when congress approved six years of funding for the Children's Health Insurance Program (CHIP). CHIP provides coverage for over six million children ineligible for Medicaid so this was good news out of DC.
At this time of the year, when it is wet and grey in Seattle, I start counting days to the SPA-AAP Pediatric Anesthesiology 2018 meeting, which commences on Friday, March 23. I am really looking forward to being with my SPA friends and colleagues in Phoenix. If you have not signed up yet, do not delay! Registration fees increase on March 2. It is an amazing venue and the program looks outstanding. Also, consider attending the Society for Pediatric Pain Medicine (SPPM) or the Congenital Cardiac Anesthesia Society (CCAS) Annual Meetings that occur on Thursday, March 22.
The 2018 Society for Pediatric Anesthesia Young Investigator Research Grant recipients were recently announced. Congratulations to Phillip S. Adams, DO (Children's Hospital of Pittsburgh) and Cornelius B. Groenewald, MD (Seattle Children's Hospital). Dr. Berde (Boston Children's), Grant Committee chair, describes their projects in an article in this newsletter. Exciting stuff!
Dr. Rita Agarwal (Stanford University) recently completed her term as chair, American Academy of Pediatrics Section on Anesthesiology and Pain Medicine. Rita did a wonderful job advocating for safe sedation practices and promoting our specialty. Thank you Rita! Dr. Raeford Brown (University of Kentucky) succeeds her and his inaugural update to our members is included in this newsletter. Congratulations Dr. Brown on your new position.

Elsewhere in this edition, read about the Volunteer Perioperative Services Abroad (VPSA) Database hosted by SPA's Committee on International Education and Service (SPACIES). Dr. Polaner has provided an update of the work being accomplished by the Pediatric Regional Anesthesia Network (PRAN). I encourage members to use our upcoming meeting as an opportunity to join one of the many working committees of SPA. SPACIES and PRAN are two great examples of the amazing work performed by these diverse committees and interest groups. Undoubtedly, one matches the interests and skills of every member. They are a fabulous way to meet colleagues, establish contacts, make new friends and contribute to the ongoing and sustained success of our wonderful society.
As always, if there is a topic or matter of interest that you would like addressed in your society's newsletter, please email me at sean.flack@seattlechildrens.org.
Best wishes for a wonderful year.