from the editor
Sometimes Hope is Not Enough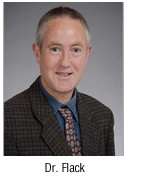 By Sean Flack, MBChB, FCA
SPA News Editor
Holiday greetings to everyone from the Pacific Northwest! I trust everybody who was able to attend the annual meeting in San Diego had a great time. In case you could not make it, we have concise reviews of each session in this edition of the newsletter.
Society members continue to do amazing things, professionally and personally. Read about the foundation established by Lisa Gramlich, MD and her inspiring work to help establish a pediatric burn hospital in Nepal. Last year, Mike Mulick, MD introduced us to his heroic effort to climb Denali, North America's highest mountain. In this edition, we publish part two of Mike's journal detailing his final ascent as well as the harrowing descent.
It's the season of giving which reminds me that SPA continues to expand its offerings for members. Most notably, the inaugural recipients of the SPA young investigator grant were announced. Congratulations to the awardees and their mentors. As Dr. Malviya mentions in her message, the IRPA course is available online and is a great form of continuing education presented by recognized experts in our field. The society's website is refreshed, mobile-responsive and up to date regarding topics such as anesthetic neurotoxicity, wake up safe alerts, critical event checklists, job openings and more! If you haven't downloaded the SPA app to your mobile device, that's another resource that is worth considering.
Like me, I'm sure many who read this newsletter are impacted by healthcare organizations embracing the values of high-reliability organizations (HROs) and occupations such as air traffic control, nuclear power plants, wildlife fire fighters and astronauts. This paradigm can promote patient safety while simultaneously making healthcare delivery more efficient.
In a past message, I described a couple of safety tools used by HROs. A trait common to HROs that the chief medical officer at my hospital speaks about often is "a preoccupation with failure." As pediatric anesthesiologists, we are asked to care for the most fragile patients, and it's easy to become complacent when complications occur rarely or the medical complexities we encounter start to seem routine.
In recent weeks, I've made this a focus of my clinical teaching. I've tried to convey to my trainees the importance of considering what might go wrong for each anesthetic they deliver and ensuring that their plan is attentive to these potential failures. I'm reminded of a climbing guide who once told me "hope is not an effective risk management strategy"… perhaps the best piece of anesthesia advice I've ever received! Internal alarm bells should ring whenever we find ourselves thinking "I hope … doesn't happen" to a patient, procedure or anesthetic.
I wish all SPA members happy and safe holidays wherever you are and whatever you will be doing.