president's message
SPA Awards Young Investigator Research Grants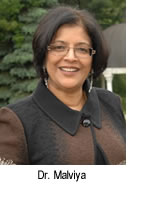 By Shobha Malviya, MD, FAAP
SPA President
University of Michigan
Ann Arbor, MI

Our Society approaches the end of another exciting and productive year with highly successful endeavors directed at improving the quality of perioperative care we provide to children.  The most exciting of these initiatives is the new SPA Young Investigator Research Grant funded by the Patient Safety, Education and Research Fund.  SPA received 24 excellent applications in response to our request for proposals.  Eight investigators were invited to submit full proposals and of these, we were able to award funding to three young scientists:
Dr. Nicholas Dalesio from Johns Hopkins for his work entitled "Effects of Obesity, OSA, Leptin, and Inflammatory Cytokines on Morphine Pharmacokinetics in Children"
Dr. Irfan Kathiriya from UCSF for his research on "Mechanisms for Ventricular Septation" and
Dr. Rajeev Subramanyam from Cincinnati Children's for his project "Development and validation of a prediction tool for adverse postanesthetic outcomes in pediatric tonsillectomy"
Funding for these projects will begin in January 2016 and the investigators will be presenting their work at the 2017 winter meeting.  I would like to extend my thanks to the Grant Review Committee led by Dr. Chuck Berde for their thoughtful review of all the proposals and diligence in selecting those with the most merit.  I would also like to thank the mentors of our award winners for investing their time and energy in the future of our specialty. Going forward, the call for proposals for the 2017 Young Investigator Research Grant funding will open in March 2016. Please stay tuned for a membership broadcast email announcement or for those who like to plan ahead, please click here for more information on the grant proposal criteria and application process.  Congratulations to our grant winners, we look forward to the exciting contributions that your research will make to our field.
Our 29th Annual Meeting held in San Diego on October 23, 2015 was a great success with over 400 attendees. The conference would not have been possible without the tireless efforts of Drs. Nina Deutsch (program chair), Randy Flick (education committee chair), Peggy McNaull (program co-chair), Julie Williamson (young observer) and Kim Battle.  Several eminent speakers made presentations on various challenging issues including transfusion medicine, trauma, brain injury, and infectious disease and its prevention. 
Other meeting highlights included the presentation of the second SPA Myron Yaster Lifetime Achievement Award to Dr. Bill Greeley from the Children's Hospital of Pennsylvania in recognition of his innumerable contributions to our specialty.  In addition, our SPA East African Fellow, Dr. Christopher Chanda was selected for the ASA Global Scholars Program which allowed him to attend both SPA and ASA meetings. Dr. Chanda also had the opportunity to observe the clinical practice of pediatric anesthesia at Boston Children's Hospital and the Monroe Carell Jr. Children's Hospital at Vanderbilt.
On behalf of SPA, I would like to thank the host institutions and the ASA for their generosity in co-sponsoring Dr. Chanda and for initiating this program that will undoubtedly bring much needed expertise to the perioperative care of children in underserved parts of the globe. For your reference, a recap of the meeting can be found here, as well as in the review articles in this issue of the newsletter.
For members unable to attend live meetings, I would like to once again draw your attention to SPA's online course; Intensive Review of Pediatric Anesthesia.  Several members have availed themselves of the opportunity to learn from renowned experts on topics highly relevant to clinical practice. The course registration fee includes video, audio, PowerPoint presentations of all lectures, and a printed syllabus book. Additionally, discounted registration rates are offered for groups of three or more and for residents and fellows.
The SPA strives to continually advance the safety and quality of anesthetic care, perioperative management, and alleviation of pain in children.  In the spirit of promoting patient safety, the SPA has undertaken several ventures funded by the Patient Safety Education and Research Fund including the Young Investigator Research Grants.  This fund has grown through gifts from our members and also periodic additional transfer of funds from our operating account to the Fund. As 2015 draws to a close, please consider partnering with our society to expand the impact of its groundbreaking work by making a year-end gift.  Your support is vital to fund important research directed at improving the safety of the children under our care. Members interested in supporting this work by making a tax deductible donation may do so by clicking here.
In closing, I would like to extend a warm invitation to all of you to attend the SPA-AAP Pediatric Anesthesiology 2016 meeting on April 1-3, 2016 at The Broadmoor in Colorado Springs.  With a stunning venue and a tremendous scientific program, the meeting will be a terrific opportunity to learn and network with colleagues, old and new. Dr. Lynne Maxwell will be presented with the AAP's Robert M. Smith Award for her numerous contributions to our field.  Please join me at the meeting to congratulate Dr. Maxwell in person. I look forward to seeing you in Colorado Springs. Until then, I wish you all a happy, fun-filled and safe holiday season and a joyous New Year.