president's message
Meeting Appreciations and Financial Stewardship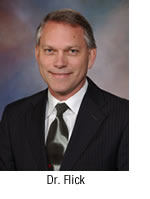 By Randall Flick, MD, MPH, FAAP
SPA President
Mayo Clinic
Rochester, MN

Greetings members.  Spring has finally arrived and summer is just around the corner. 
As most of you already know, the winter meeting in Austin was fantastic.  For the first time in our history meeting attendance exceeded 1,200 and by all accounts the meeting was an unqualified success.  The program team, led by John Fiadjoe with help from Peggy McNaull, Melissa Brooks-Peterson, Andrea Dutoit, Nathaniel Greene, Jennifer Lee and Kirk Lalwani, did a fabulous job of creating an interesting, informative and entertaining program. As always, Kim, Stewart and the whole Ruggles team made it all look easy.  Of course, the greatest thanks goes to the membership whose interest, enthusiasm and passion for the Society and its mission are what made this meeting and all others so special.
Next is our Annual Meeting in Boston where Dan Roke and his team, including Justin Lockman, Katherine Keech and Kirk Lalwani, will take us on a tour of the past, present and future of pediatric anesthesia.  Among the many meeting highlights will be a tour of the ether dome where it all began and an evening reception at the New England Aquarium where Dan tells me you can literally drink like fish…at least for as long as the tickets last.
On a slightly more serious note, this year you will notice an increase in your annual dues.  Every two years the board examines the meeting registration and annual dues to ensure they are aligned with those of similar societies.  Typically this means that about every other year, either your dues or registration may be adjusted to ensure the Society can continue to meet its core mission and ever increasing list of commitments. 
The Board of Directors has been and remains careful stewards of the members' resources.  That stewardship has allowed the organization to grow and prosper despite the challenges associated with the financial crisis, declining industry support and rising costs associated with our meetings.  A good indicator of any board's commitment to careful financial stewardship is how it spends money on itself. Your board in a typical year has expenses representing less than one half of one percent of the Society's revenue or about $7,000.  We take pride in the careful way we manage your resources and never make decisions to increase dues lightly.  We hope you share our view that your society membership represents an incredible value.
Thanks for your continued support and participation in the Society for Pediatric Anesthesia.